Corporate Gifts For Employees: Diwali Edition. Diwali is just a few days away, which means it's time to start thinking about the ideal corporate gift. When done right, corporate gifts can help you develop your relationships with your staff and clients while also helping you grow your organization.
Corporate gifts, also known as corporate gifting, are an excellent way to interact with your employees and show them how much you value their contributions through awards and rewards.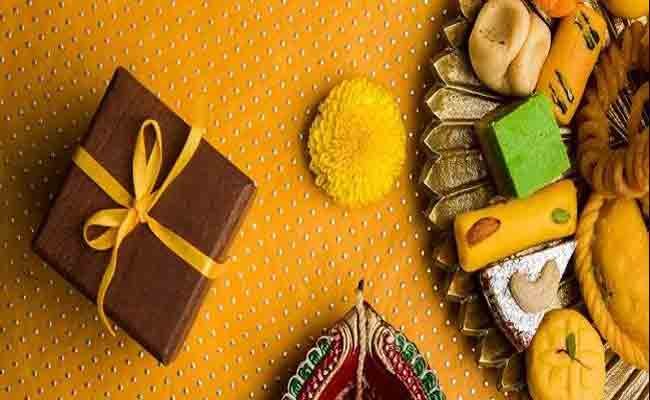 Employee corporate gift ideas provide a feel-good aspect for employees who are otherwise under a lot of pressure and stress in their daily duties. Furthermore, giving corporate gifts online allows a company or corporation to establish its brand in the minds of employees and their families.
Employees are vital stakeholders in your company, so treating them well with various corporate gift ideas for special events like Diwali makes sense.
When you look after your employees and put strategies in place, such as Diwali gifts for staff, you will undoubtedly motivate them to give their all to your company. A present can be viewed as a concrete way to show your appreciation for your employees, and when you put some time into choosing the gift, it demonstrates your gratitude. Send Diwali gifts for corporates to give something special to your employees on this special day.
Here is a list of some gifts that you can give your employees this Diwali.
Corporate Gifts For Employees: Diwali Edition 2023
Chocolates
Diwali gift ideas for businesses. Employers, businesspeople, and tycoons gave dried fruits, sweetmeats, and confectionaries packed in customized corporate gift baskets. People in business and industrialists were given colorful lamps and diyas as gifts in addition to sweets and dried fruits in eye-catching cartons.
However, luxury chocolates have supplanted dry fruits and sweetmeats as the most popular corporate Diwali gift during the last decades. So, give your business connections a sweet touch and take them to the next level by saying it with chocolates. One of the advantages of chocolate is they are a much better option than other sweets and fruits.
Ganesha And Lakshmi Idol
On Diwali, Hindus pay homage to Lord Ganesha. Ganesha is the God of prosperity, success, education, and wisdom. He also removes all roadblocks and demons in your path to achievement. By offering the Ganesha statue to the recipient, you wish him great success and wealth in life. One of the essential aspects of Diwali celebrations is the "Lakshmi Pujan." Goddess Lakshmi is known as the goddess of fortune, prosperity, and light. People commonly give Lakshmi idols to others as a way of wishing them wealth and prosperity.
Accessories
This year, send your employees a stylish set of leather accessories, such as luggage/bag tags, car keychains, and business card cases. By embossing their initials on the leather items, they may make them more personal. These are excellent Diwali corporate gifts for all of your employees.
Dry Fruits
This is one of those Diwali presents for businesses that seem to have become a tradition. In Indian households, the auspicious festival of Diwali is incomplete without a box loaded with various dry fruits. They're also healthful and ideal for people of all ages, making them appealing staff gifts.
A great corporate Diwali gift is not only functional but also attractive. Dry fruits are packaged in various ways, including elegantly structured thalis, adorable bags, and multi-purpose jars. The most popular dry fruits to give are cashews, raisins, pistachios, walnuts, and almonds.
You can choose from two, three, or all of them, depending on your preferences and budget; Diwali gift delivery in Delhi. 
Scented Candles
A gorgeous and eye-catching gifting idea is a beautiful gift bundle of stylish, scented candle/diya sets. These aromatherapy candle sets are soothing and realistic, and they can also help them relax.
Sweet Boxes
The sweet boxes are an excellent choice if you want a more traditional approach. When it comes to Diwali, they say you can never have too many sweets; therefore, they convey this sentiment with a good old mixed traditional sweets box as a Diwali gift for employees. Giving sweets baskets to colleagues as a Diwali gift would help to bring a delicious taste to your working relationship while also adding to the festive atmosphere.
Desk Essentials
The employees devote a large portion of their time to their jobs. On Diwali, getting fresh, unusual, and elegant-looking office basics will improve the workplace's ambiance. Digital organizers, engraved metal pens, professional notebooks, and reporters are examples of desk essentials. You may quickly put together a Diwali gift package with these goods.
The criterion for delivering presents to employees and clients ranges from one company to another. The most important thing is to get to know your staff and clients so you can give them appropriate gifts. Regardless of the present, the goal is to show how much their presence and talents are appreciated.